Here at Shop HBD, this is more than a mere slogan; it describes the service we provide every day.  All mattresses and beds offered on our site are from the Sealy ® Hospitality Division, which provides bedding to some of the finest and most exclusive hotels in the world.  These beds are made to higher specifications than other beds, and are built to withstand the rigors of daily commercial use while still providing a superior sleep experience.
Shortly after you place your order with us, we transmit the order data to Sealy, who begins the process of custom building your bed.  When your bed is complete, it is shipped to the nearest delivery agent, who will store your bed and contact you to arrange for delivery.  All Shop HBD bed orders come with White Glove Delivery, meaning we will set up the bed for you in your home.  Other companies will simply deposit a shrink-wrapped mattress on your driveway, leaving you with hours of laborious work to set up your bed.  We believe that the quality of delivery should match the quality of the product.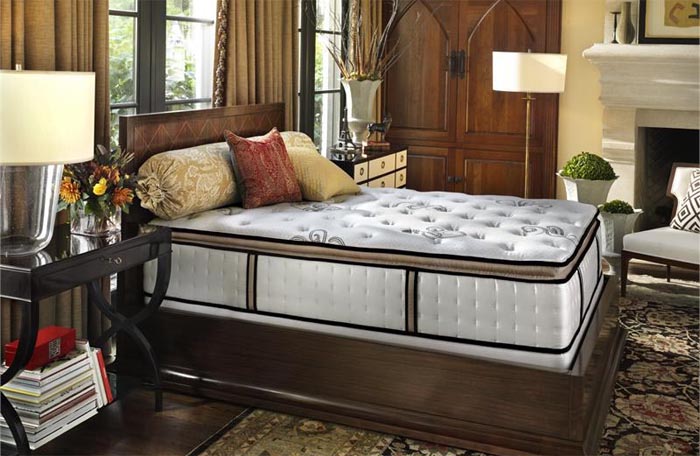 Please also note if you have an old mattress that will be replaced by your new one, please make sure to discuss removal of the old mattress with the delivery agent.  In some cases agents may be able to provide the removal service as well, and haul away your old mattress for you.
And don't forget, you can also see the Shop HBD website on many major airline shopping portals, which offer frequent flier award mileage for purchases.
We are always interested in hearing about ways we can make the shopping experience on Shop HBD more rewarding for you, and we welcome your suggestions for new programs and approaches!
Sealy Hospitality Series beds are found at the world's finest hotels